International Cooperation at the Faculty of Islamic Studies in Sarajevo
The Faculty of Islamic Studies (the former Faculty of Islamic Theology) at the University of Sarajevo was founded in 1977. Ever since then, and in accordance with its mission and strategic orientation, it has been committed to one of its basic goals, which is to acquaint "regional, European and global environment with the Bosnian experience, understanding and interpreting Islam in the specific socio-cultural circumstances of the Balkans as an integral part of the European continent" as well as to build bridges of better international, interreligious and intercultural understanding. Thus, the Faculty has always attached particular importance to the internationalization and promotion of its activities outside Bosnia and Herzegovina.
Its opening ceremony in September 1977 was attended by the highest representatives of the Islamic Community in the former Socialist Republic of Yugoslavia and Bosnia and Herzegovina as well as by representatives of other religious communities and authorities in Yugoslavia, high religious leaders and representatives of the diplomatic corps from Saudi Arabia, Turkey, Sudan, Egypt, Jordan, Tunisia, Kuwait and the United Arab Emirates.
Since then, we have hosted numerous officials, delegations, academics, scientists, researchers, students, and visitors from different parts of the world. Similarly, through bilateral agreements the Faculty managed to establish a cooperation with a large number of educational and scientific research institutions abroad. Furthermore, our teaching staff, associates and students are frequent guests of universities and participants in scientific and academic forums in the countries of the East and West. So far, our Faculty professors have published their works in Arabic, English, German, French, Turkish, Spanish, Albanian, Persian and Slovenian.
We are also proud to point out that the vast majority of our teaching staff are individuals who have acquired their education and academic titles at educational institutions around the world – from Malaysia, India, Saudi Arabia and Egypt to Italy, the Netherlands, France, Germany, Sweden and the United States. We are among the few members of the University of Sarajevo who have launched a Master's program in English language, paying special attention to the continuous strengthening of language competencies of our staff and students needed for their participation in international exchange programs. Through our activities at the international level, we strive to affirm and promote the University of Sarajevo as our umbrella educational institution. Since 2013, when the Faculty became a full member of the University of Sarajevo, we have initiated several bilateral agreements and programs of scientific and educational cooperation of the University with other universities and research centers in the world.
Due to our engagement at the international level, among other things, it is not surprising that the Faculty of Islamic Studies in Sarajevo today is considered to be "the most prestigious institution of Islamic Higher Education in Europe." We are sincerely determined to justify the trust bestowed upon us by others through our international cooperation and keep this epithet. Accordingly, we are looking forward to working with all our current and potential partners abroad, who share our desire for constructive cooperation based on the principles of humanism, cosmopolitanism, professionalism, academic and scientific excellence and belief in the important role of Islam and Islamic values ​​in modern society.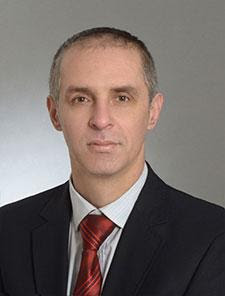 Dr. Aid Smajić, Associate Professor
Vice Dean for International Cooperation
Tel: +387 33 251 038
+387 33 251 011
E-mail: aid.smajic@fin.unsa.ba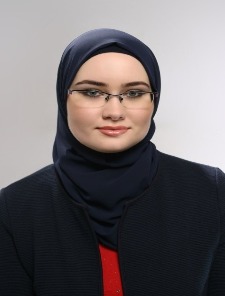 Umihana Šošić
Student coordinator for international cooperation
E-mail: umihana.sosic@fin.unsa.ba
Tel: +387 62 972 845
+387 33 251 011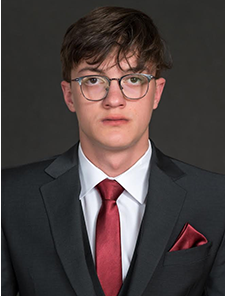 Anis Sulejmanović
E-mail: anis.sulejmanovic@fin.unsa.ba
Tel: +387 60 3461 299
+387 33 251 011